My Experience
I'm Asian, and it was my first time going to a predominantly black barbershop. So, I didn't know what to expect. I was kind of nervous. However, as soon as I walked in, I loved the vibe. The walls were lined with beautiful airbrush art pieces. The place felt comfortable. It's not the most organized, but it doesn't have to be. This isn't some fancy-schmancy hair salon. This is a real barbershop where people come to kick it and get a fresh cut.
After walking in, I stood there awkwardly for a second. I was taking in the atmosphere, and before I knew it, someone greeted me. After that, it was simple. I put my name on their signup sheet and waited for my turn. The wait was decent, at least 10–15 minutes. They were busy— busier than I thought for 2 P.M. on a random Tuesday.
When it was my turn, Kellen greeted me with a fist bump. I hope I wasn't being offensive, but I asked, "Have you cut Asian hair?" I was genuinely curious.
He confidently said, "Yeah, we cut it all here." That was it. He told me to point to what type of haircut I wanted, and I told him I wanted a faux hawk.
I wouldn't come here if you need a quick haircut, but I guess you can always tell them you're busy and need it fast. Kellen took his time with me, but I liked that. I appreciated the attention to detail. The barbershop had TVs, and the background chatter was entertaining. This made the whole experience very pleasant; I honestly loved the atmosphere.
The result? I had a great experience and the cleanest edge I have ever gotten. I loved the straight razor.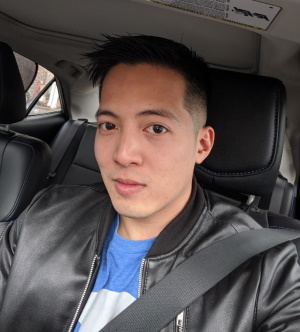 --David Nguyen